Stress Release Made Easy Workshop – Over 4 Evenings
Wednesday 13th, 20th & 27th September 2017,
Wednesday 4th October 2017 from 7.00pm – 9.00pm
You'll walk away from this workshop with some practical techniques that you can use to get better balance in your life and at work. Plus you'll be in much better shape to change and mange your reactions to stress.
This workshop is for anybody who's interested in taking responsibility for their own health and wellbeing.  No previous knowledge of Kinesiology or muscle testing is necessary.
In this workshop you will learn: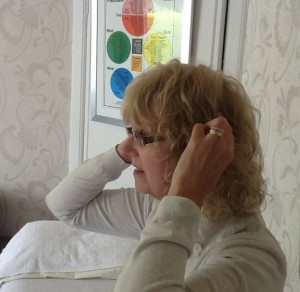 What stress is and how the body responds to stress
How to test yourself and others (using muscle-testing)
How to test for related stressful emotions
How to recharge your energy
Increase your tolerance to stress
What stresses you out and how does your body respond to that stressful event, person or thing?
K-Power®'s simple and powerful techniques show you how to recognize the warning signs of stress, tailor stress management approaches for different scenarios, increase tolerance of and resistance to stress, and manage stress effectively in everyday life.

Some of techniques covered in this workshop are:
•Emotional stress release (ESR)
•Accurate muscle testing
•Emotional balancing with affirmations
•Alarm points
•Meridians and emotions – positive and negative
•Using affirmations with muscle testing
•Breathing and stress management
•Exercise and stress management
•Nutrition for stress management, health, energy, and vitality
•Wholefood Supplements for stress management, health, energy, and vitality
•Long-term stress management
•Humor and stress management
Book YOUR place now as places are limited!

Booking details
When: Wednesday 13th, 20th and 27th September 2017 & Wednesday 4th October 2017
Time: 7.00 pm – 9.00 pm
Price: £30 per session, plus £15 for course workbook. You can pay in full NOW or a deposit of £20 must be paid by 1st September 2017 to secure your place. The remaining balance is due 72 hours before the course starts.
Where: Giffnock, Glasgow
Hi, I'm Alison Finlay and I'm so glad you're here! My work focuses on helping people to be the best version of themselves – authentic, healthy and well balanced.
I offer 1:1 Kinesiology Balance Sessions, K-Power ® Workshops, Coaching and Mentoring for individuals and corporates.
I help people, like you, to understand your narrative which is a bit like your story, accept it, use the insights that it's given you and help you to explore options for your future which in turn influences your environment.