Are we right for each other? Find out here.
If you answer "yes" to any of these questions – and particularly if you're nodding in agreement – then I can help YOU!  
Is your work-life balance always out of reach?
Do you constantly feel tired?
Is it almost impossible to find space or time for yourself because you are always in demand?
Does it take you forever to wind down at night and, when you get to sleep, find you are awake early with thoughts rushing through your head?
Are you sabotaging yourself before you even starts by telling yourself it will never work? 
Is something getting you down and you can't quite put your finger on it? 
Are you always overreacting but can't seem to snap out of it?
Do you feel you are carrying a heavy load but can't put down any of it?
Would you love to have someone you can really talk to – who listens, doesn't judge and helps you come up with solutions that work?
Would you like to learn some simple techniques and make some easy changes that enable you to shine your light and attract more of the good stuff in to your life that you deserve? 
 If you answered yes to any of these questions then I can help you out.
I am your woman! I can help you give yourself the gift of the life you want.
I know I can help you because I've been helping people just like you for many years.
What makes me tick is hearing about others, their lives, their challenges  and the gifts they want – and then showing maybe supporting them how to improve things. 
What I offer is a chance to make significant transformations in your life. I am here to guide and support you as you make the changes yourself.
What I will help you to understand is how imbalances and stress affect your body, mind and spirit then impede your ability to function at your best.
This means looking at your old ways of being in order to make changes. I can help you to change your vibrational energy and move it up an octave so you attract more positive, uplifting experiences into your life.
If you could gift yourself the life you want what would that be and how would it look?
This does not mean that you will only attract the good stuff but that you have a better more manageable way of dealing with life's challenges.
However, it is up to you what we work on and we do this together at your own unique pace.
After each session there is often some fun homework for you to work on before we meet for the next session.  This gives you the chance to integrate the changes gently and subtly in to your life.
The majority of my clients are women and here are some of the issues that we as women often have to deal with.
It's not surprising that the changes that women have to deal with – some enormous and some subtle – require a little assistance to adjust to.
For example:
The gradual creeping health issues of ageing (and hormonal changes.
Wanting to feel and look better and more comfortable in your skin as time passes.
Dealing with the imbalances caused by the different life stages and roles women go through including wife, mother, sister, friend, lover etc.
Shouldering the burden of caring for others requiring significant adjustment.
Whatever life changes you are facing right now we can work together to help you overcome the things that are holding you back.
What's Your Next Step?
Complimentary Evaluation Session
Need some more information? I offer a Complimentary Evaluation Session either in person, over the phone, by Skype or face time.  This gives you the chance to ask any questions you have and helps us to decide if we feel there is a good fit for us working together.
Click to find out more about the Complimentary Evaluation Session.
Still not sure? Want to hear from others who have worked with me? Read some testimonials from former and current clients.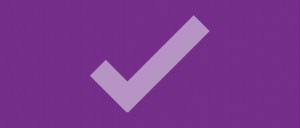 Skype Packages
If an in person appointment is not possible then let's connect virtually or over the phone if you prefer. These sessions really help you to get some focus and deal with your burning current issues.
Click to find out more about Skype or Phone Packages.
Smart Programmes
Every person I work with is different and wants to integrate changes at a pace that works for them. With this in mind I have some tailored options for you to choose from. If you need some help to pick what would work best for you then I am happy to help.
From experience, I have found that you will probably want several sessions. This will give you the chance to see some real changes and I can guarantee you will feel less stressed and much more energised.
Click to find out more about the Programmes on offer.

Not ready to invest in a programme yet?
Then relax, there is plenty more things for you to check out.
Sign up to my newsletter right now and get your FREE copy of "5 Tips for Creating Balance in Your Life".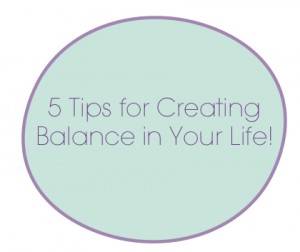 And please also have a look at my Blog or Facebook Page.
I look forward to hearing from you.