Clients feedback tells me that they experience the
best results
after a series of sessions. The
"quickie"
one off session does not allow you to make the changes that you want to make. Often the quick fix is not sustainable and does not give you the
long term results
that you are looking for.
Personally, I don't believe in quick fixes or sticky plasters to sort out your problems. I find this approach a bit like eating a bar of chocolate – you enjoy it at the time, it gives you an instantaneous sugar rush but it is not sustainable.  Sure, there are times when an intermediary top up works but that's usually once we have worked together for a bit.
In order to get the
DESIRED RESULTS
– you've got to
COMMIT
to making focused changes.  This means getting the appropriate support/programme to guide you to get the
solutions
that
you
want.  This happens as a result of the working relationship that we develop together.
Clients that choose to work on a programme see more in depth, dramatic results and feel the difference quicker. This has a big impact on their work, their relationships with people close to them their energy levels and their overall health and wellbeing.
How ready are to to take the first step to the new improved YOU?
Remember it has taken some considerable time to become who you are now! Can you imagine that making a sudden and dramatic transformation would send you into a total meltdown?
Making changes is a gradual and natural process. One that enables you to integrate gently and anchor firmly.
Being realistic how long you reckon it will take to make the changes you want to see and what support do you need to help you get there?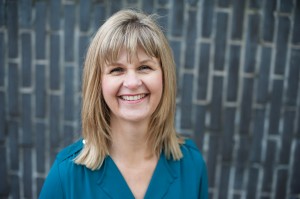 I offer a choice of two Smart Programmes which have different components and interventions.
Let me show you what each one has to offer YOU.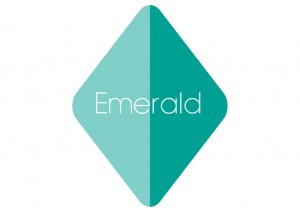 Emerald Package
The Emerald Programme is for you if you have a particular issue that you have been facing for some time. Perhaps you've got used to feeling stuck, confused and probably totally overwhelmed. However, the thought of making challenging decisions for you is a big task and one that feels a bit scary to do on your own – what with everything else that is going on in life for you right now!
You're maybe not clear where to start or it's likely that you're not sure that you will be able to sustain the momentum. That's fine as all this means that you might need some additional support to help you on your journey of transformation and change.
The Emerald Programme helps you to regain your focus, make decisions and move on. This is the Programme to pick of you want an accountability partner, by that I mean somebody that will share the journey of change with you. It offers you the additional benefit of laser coaching sessions to keep you on track.
Here's what you get with the Emerald Programme
Initial "get to know you" session
4 follow up session
email prompts after each session
3 additional laser coaching sessions by phone or Skype – you choose how & when to use them, no time limit
unlimited email access between appointments
ebook on Balancing Tips
worksheets may also be provided
Emerald Programme Investment – pay in full £645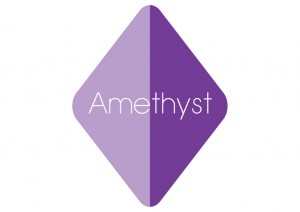 Amethyst Package
The Amethyst Programme is for you if you are committed to making big changes in your life. You'll be the kind of person that takes responsibility for getting things done – probably for other people but when it comes to doing things for yourself then you are not so hot! Maybe you need to be reminded how awesome you are. You probably just need to be steered slightly in the right direction and you're off – full of action and forward momentum!
Amethyst helps you let go of old patterns and hones your thinking so it's much clearer. You'll feel calmer, lighter and more inspired. In turn you'll spot yourself being more creative and mindful.
Here's what you get with the Amethyst Programme
Initial "get to know you" session
4 follow up sessions
email prompts after each session
email support between appointments
ebook on Balancing Tips
Amethyst Programme Investment – pay in full £495

Still not sure which one is for you?
Then let's arrange a Complimentary Evaluation Session and we can figure it out together.
How often do we meet?

Sessions are usually spread out and there is an interval between them.  However, you can expect the time between the "get to know you' session and the next one to be about 2 weeks.

Payment

Payment is made in advance in full by credit or debit card.

Cash Flow Friendly Option

Spread the cost of a Programme over 3 monthly payments.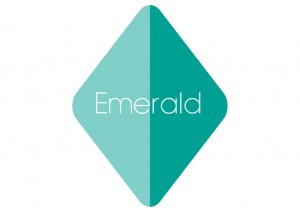 Emerald Programme

3 payments of £235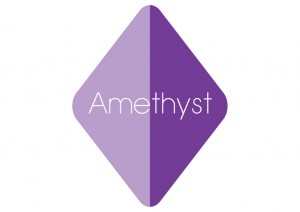 Amethyst Programme 

3 payments of £180

Or please contact me for more details.
The Small Print
Full payment is required at the time of booking an appointment or programme.
All programmes must be paid for in full in advance of the first appointment or may be paid in three payments by instalment. Programmes must be used by the person purchasing the programme and are therefore not transferable. Appointments must be taken over a three month period and this cannot be extended.
If you pay in full the on line booking system will allow you to choose your first appointment only. Subsequent appointments will be arranged at the first appointment.
If you choose to pay in three monthly instalments then I will contact you by email to arrange your appointment times.
You can cancel your appointment, without penalty, up to 48 hours before your appointment. No refund can be made for cancellations with less than 48 hours.
No refund is made if you fail to turn up at the correct appointment time.
A minimum of 24 hour notice is required to change your appointment to a different time.